:::

MSEs Re-lending Project (Paraguay)
Themes
Small and Medium Enterprises
Sustainable Development Goals (SDGs)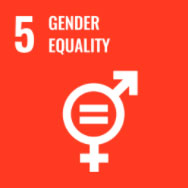 05.Gender Equality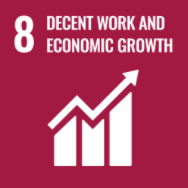 08.Decent Work and Economic Growth
Project Name:MSEs Re-lending Project (Paraguay)
Project status:Projects in Operation
Cooperating Country:Paraguay
Project Description:
The TaiwanICDF partners with Fundación Paraguaya (FP) to address the financing challenges faced by micro-and small-enterprises in Paraguay, and also to deepen the impact of the TaiwanICDF technical cooperatin project -- "Project to Strengthen Capacity to Support Development of MSMEs" (the TC Project). Utilizing the loan proceeds provided by the TaiwanICDF, the FP will extend credits to micro and small enterprises (MSEs) on terms specifically customized based on the financial demands and business cycles of the target MSEs. In the times of the COVID-19 pandemic, this loan project also provides MSEs with the muched needed capital to continue their business operations, or even further transform their business models to retain resilience.
Project Objectives:To enhance financial inclusion in Paraguay through increasing MSEs' access to financial channels as a means to boost their competitiveness.
Executing Agency:Fundación Paraguaya de Cooperación y Desarrollo
Implementation Arrangement:
This project is executed by Fundación Paraguaya de Cooperación y Desarrollo (FP). The FP uses the loan proceeds provided by the TaiwanICDF to re-lend to the following three MSEs groups including:
Group I : MSEs which are members of the industrial associations supported by the TC Project, or assisted and promoted by the Paraguay's Ministry of Industry and Commerce of Paraguay;
Group II : women-led businesses; and
Group III : other MSEs.
In supporting the policy of the government of Paraguay in encouraging the formalization of MSEs, all applicants shall be duly establizhed with tax serial numbers.
The credits to MSEs include working capital loans and fixed assets loans on customized credit terms. The FP will evaluate all loan applications according to its credit policy and approval procedure.
Project Contact:Daphne Tien
Phone:+886 2 28732323 x6078
E-mail:daphne_tien@icdf.org.tw
Signing Date:2020-10-21
Update:2022-03-03
Hits:746