Others
Postcard (2011)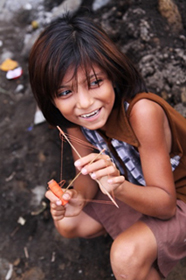 An outstretched hand can push someone away, or share something with others.
A push deepens conflict and hatred; sharing brings happiness and strength.To build a brighter future, we at the TaiwanICDF have chosen to embrace the world, no matter how much hardship we may encounter along the way.Because we truly believe that by reaching out, and sharing our ideas and our skills, we can improve the lives of others.
Every minute, every second, this world gets one step closer toward the ideal.
Hits: 39233
Date:2011/12/9