Special Reports
International Cooperation and Development Workshop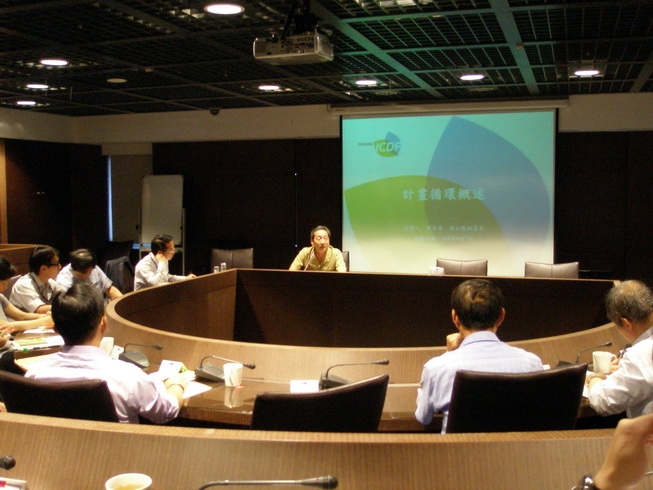 What kind of event would inspire 28 diplomats to make the long journey home to Taiwan?
To put the purpose and spirit of the Ministry of Foreign Affairs' White Paper on Foreign Aid Policy and the International Cooperation and Development Act into practice, a five-day International Cooperation and Development Workshop was held September 5-9, designed to assist Taiwanese diplomats to clarify concepts and practices associated with development work, and thereby improve the implementation of cooperative projects with partner countries.
Topics covered and discussed during the workshop included new concepts in international cooperation, an overview of Taiwan's current foreign aid policies, an introduction to the International Cooperation and Development Act and other standard operating procedures, international development assistance, a comparative analysis of national development organizations and their policies, the transformation of technical cooperation, and bilateral cooperation in various regions.
TaiwanICDF Secretary General Tao Wen-lung attended the event for three days both as a cooperating partner and as a lecturer, leading classes during two sessions, an Outline to the Project Cycle and Transforming Technical Cooperation. He was also on hand at a number of other sessions, providing impromptu answers to classmates' questions.
As a result of the TaiwanICDF's focus on trends in international assistance, transformation at the TaiwanICDF's overseas Taiwan Technical Missions has already been underway for over a year. As well as affecting the role and operations of these missions, this period of change has produced major changes in the nature of cooperation with and between recipient countries and Taiwanese diplomats.
Naturally, change can raise concern, and putting change into effect can cause hitherto unforeseen problems. Ambassador Tao addressed these issues during the workshop, tackling doubts raised by individuals and, once again, strengthening the consensus for reform.
How Sustainable Project Management Facilitates Breakthroughs and Better Diplomacy
Among the many questions raised, diplomats were keen to understand whether, once the TaiwanICDF's new system was fully in place, assistance projects would be implemented by recipient countries, with capacity-building assistance from Taiwan. And, if handover schedules are to be put in place to facilitate project handover, how strict would they need to be?
In response, Ambassador Tao pointed out that the meaning of so-called "development" projects is to assist partner countries to build capacity during the course of a project, follow-up on the outcomes and consequences of projects, and promote partner countries' own national development strategies. Given the concept of "ownership" promoted by the Paris Declaration on Aid Effectiveness, as well as the need to "localize" development, the participation of local stakeholders is a necessary condition of any overseas assistance project, he said.
"Even infrastructure, where we lay a road, will require management, tolls and repairs," he stressed. "These are things we can get recipient countries involved with from the outset."
On the question of why projects require a handover schedule, Ambassador Tao explained, "If we don't establish these processes and deadlines, as soon as the donor country leaves, the recipient will definitely be unable to take over the project. Thus, a handover means the termination of a project, and its effectiveness will be greatly reduced."
Therefore, he added, "When I talk about 'four-to six-year projects,' this is more of a reference to the length of time in which we expect new projects to be implemented. It's not the be-all and end-all. When that time comes, if a project hasn't met its targets, we'll do an audit to work out why, and if it looks like it stems from a problem on the other side, we can always make suitable adjustments and defer handover."
As to why the TaiwanICDF would be shifting away from its long-running system of Taiwan Technical Missions towards a more project management-oriented system, Ambassador Tao said that the previous system of "one mission, one mission leader" had seemed to pass on experience and assist other mission members. However, although the long-term presence of a mission leader often simplified organizational issues, one person could not oversee the operations of all projects on their own, which had resulted in problems of efficiency and muddied project outcomes.
Ambassador Tao went on to explain that when this system is replaced by project managers and project management-oriented methodologies, the emphasis will be on specialization, which will raise the quality and effectiveness of projects. Under the new system, he said, the TaiwanICDF would become a more project-oriented organization and management processes would be driven in accordance with the project cycle — from identification through to preparation, appraisal, negotiation and approval, implementation and post-evaluation, step by step. This would encourage project managers to work with self-discipline rather than bow to pressure from superior officers, which could otherwise disrupt progress toward a project's original, agreed objectives.
Since change is a road that everybody must walk down, deepening consensus among those in Taiwan's diplomatic corps is an imperative. Ambassador Tao stated earnestly that in accordance with international trends, a good project should emphasize outcomes rather than output. As long as a project produces an effective outcome, diplomatic relations would be consolidated. He also said that thanks to many years of diplomatic service, his experience of building diplomatic relations with other counties had taught him that if Taiwan did not upgrade its projects and implement them in a scientific and sustainable manner, focusing instead on short-term results, then even though Taiwan had enjoyed frequent diplomatic breakthroughs, it would remain difficult in future to escape the similar, ineffective outcomes of China's foreign aid projects over the past 30 years, which had been consistently denounced by Taiwan's allies.
Hits: 24984
Date:2011/11/3