Latest News
First Vice President of Congress of Guatemala Visits the TaiwanICDF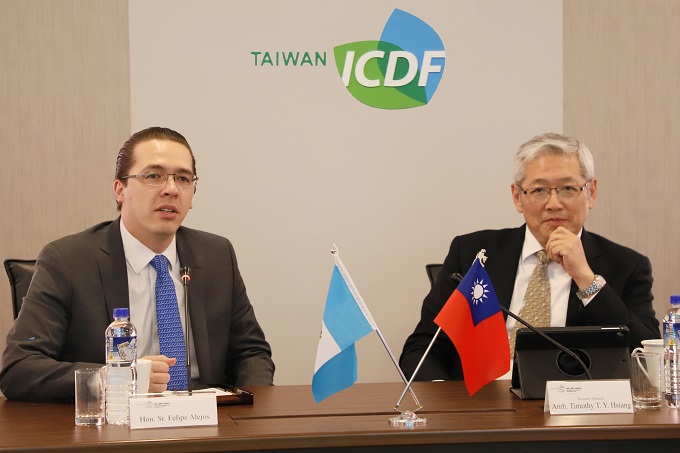 First Vice President of the Congress of Guatemala Hon. Felipe Alejos visited the International Cooperation and Development Fund (TaiwanICDF) on March 12, 2019.
TaiwanICDF Secretary General Amb. Timothy T. Y. Hsiang warmly welcomed Hon. Alejos. They exchanged views on the TaiwanICDF's cooperation projects in Guatemala.
The TaiwanICDF's ongoing projects in the country include the Bamboo Industries Project, TaiwanICDF TVET Technical Assistance Fund (TA Fund) and TaiwanICDF-CABEI Technological and Vocational Education and Training Student Loan Fund. Under the scheme of the Taiwan Youth Overseas Service program, the TaiwanICDF also dispatches servicemen to assist with the implementation of projects.
To date, a total of 268 participants from Guatemala have received training from the TaiwanICDF's Professional Workshops, and a total of 119 students from the country have received International Higher Education Scholarships and studied in Taiwan.


Hits: 7081
Date:2019/3/12