Press Releases
Taiwan Can Help – TaiwanICDF shares global efforts at Columbia University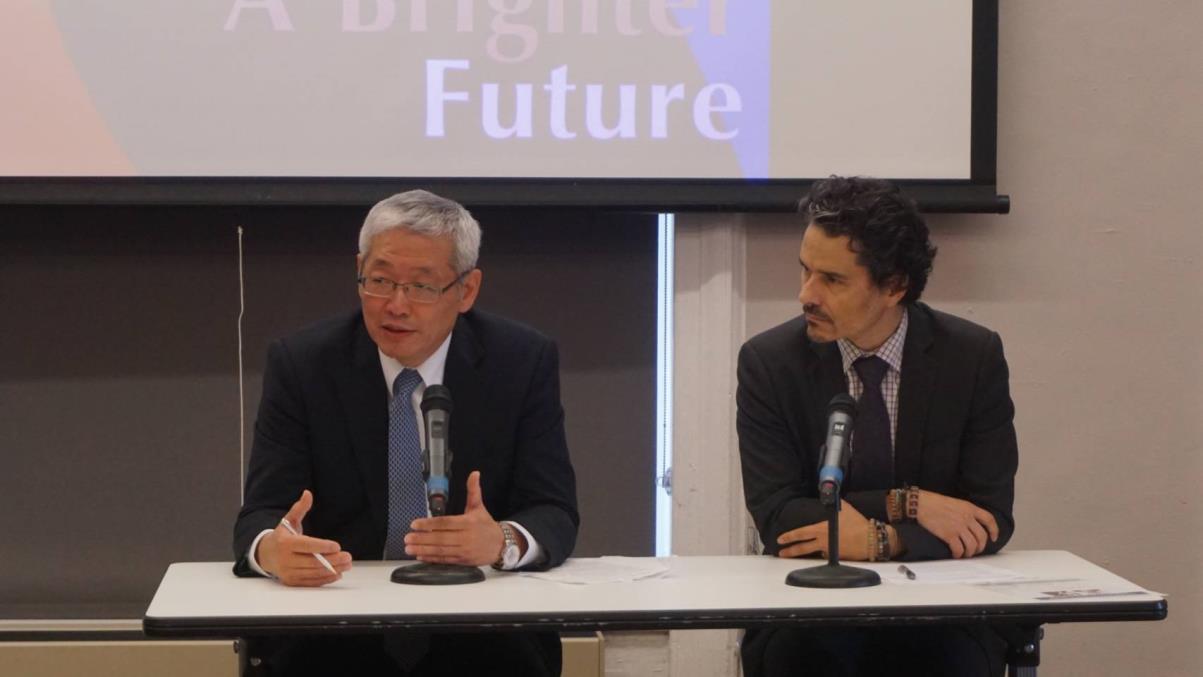 The 73rd session of the General Assembly of the United Nationsopened on September 18, 2018 at the UN Headquarters in New York. Secretary General of the International Cooperation and Development Fund (TaiwanICDF), Timothy T.Y Hsiang, attended the global dialogue 'International Cooperation for Sustainable Development-An Asian Perspective' at Columbia University with Dr. André Corrêa d'Almeida, assistant director of MPA in Development Practice and founder of ARCx: Applied Research for Change.
Mr. Hsiang presented how the TaiwanICDF draws on Taiwan's experience and comparative advantages in disaster risk reduction and small and medium enterprise (SME) development to establish cross-country cooperation for sustainable development.On disaster risk reduction, he explained that the TaiwanICDF supports partner countries to achieve their Nationally Determined Contributions (NDCs) by applying technology such as remote sensing (RS) and geographic information systems (GIS) for environmental monitoring, climate risk prediction, and disaster prevention and management. On economic growth, he pointed out that SMEs in Taiwan were the driving force of economic development in the 1980s, and have remained important to this date. The TaiwanICDF has supported SMEs in Central America through technical assistance. For instance, the bamboo industry developed through the advancement in processing, usage, and product development and management, has created jobs and boosted local economy. Additionally, the TaiwanICDF worked with Inter-American Development Bank to expand financial access for SMEs to microfinance institutions. Participants raised questions such as the selection criteria for funding, best practices and lessons learnt of implementation, whether to scale up or move to other areas after initial success, and so on. One participant originally from Jordan expressed gratitude to the support of the TaiwanICDF in dealing with emerging waste management issues to accommodate Syrian refugees in Jordan, and also hopes to extend the support to other areas of need. For advice to young professionals with aspiration to join the field of international development, Mr. Hsiang stressed the importance of knowing one's own strengths in order to provide the best available solutions to existing needs and problems.Nearly 100 faculty and students attended the event. The whole event was broadcast through Facebook live stream (
https://ppt.cc/fRzETx
).
Hits: 6853
Date:2018/10/2