Latest News
Minister of Agriculture, Health, National Health Insurance, Human Settlement, Community Development, Gender Affairs, Social Services, Cooperatives and Lands of The Federation of St. Kitts and Nevis Hon. Eugene Hamilton Visits the TaiwanICDF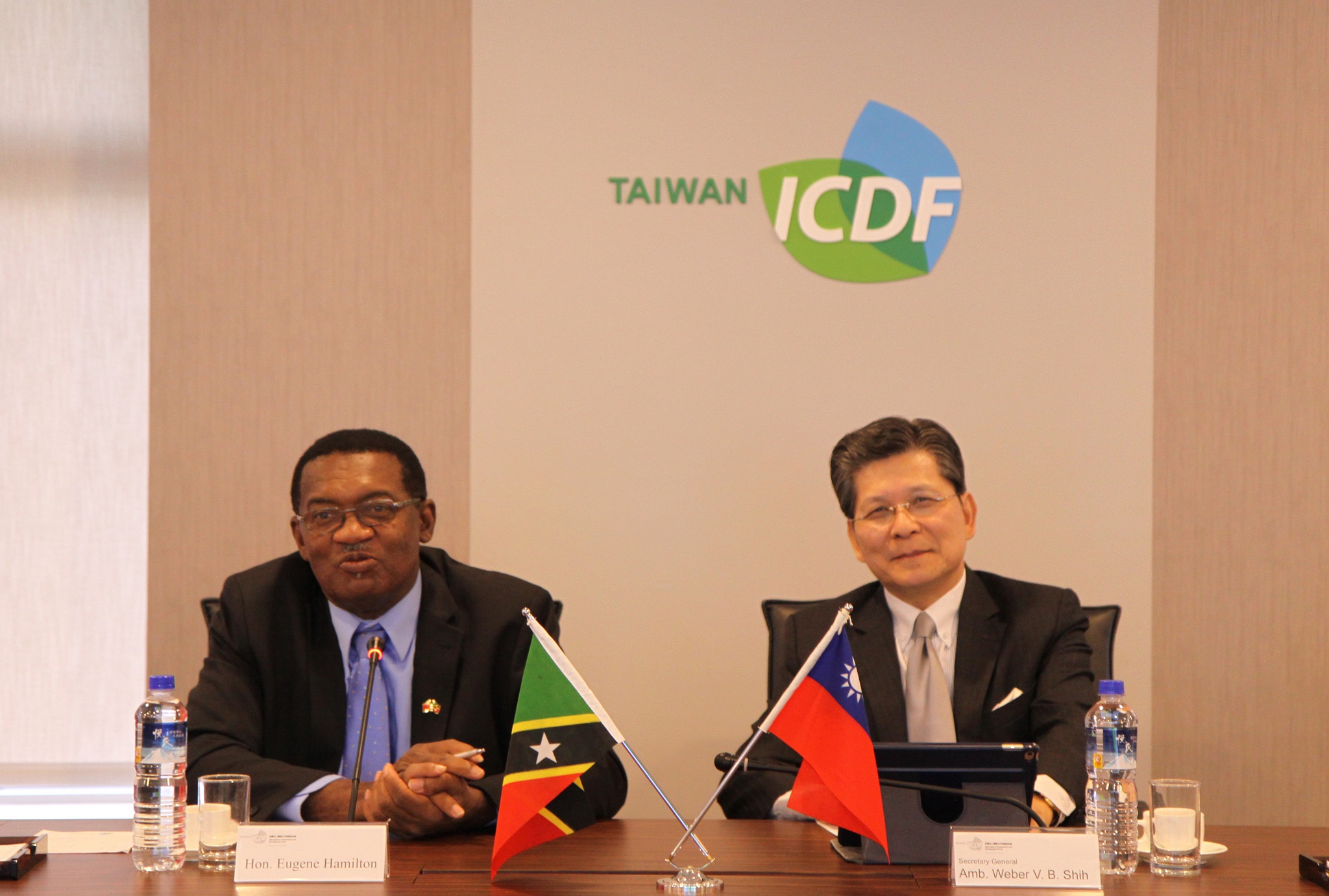 Minister of Agriculture, Health, National Health Insurance, Human Settlement, Community Development, Gender Affairs, Social Services, Cooperatives and Lands of the Federation of St. Kitts and Nevis Hon. Eugene Hamilton visited the International Cooperation and Development Fund (TaiwanICDF) on October 26, 2016.
TaiwanICDF Secretary General Amb. Weber V.B. Shih warmly welcomed Hon. Eugene Hamilton. They exchanged views on the TaiwanICDF's cooperation projects in the Federation of St. Kitts and Nevis.The TaiwanICDF's ongoing projects in the country include the Vegetable, Fruit and Upland Crop Quality and Safety Improvement Project, the ICT Technical Cooperation Project, the Food Processing Commercial Development Expert Dispatch Project, the Agro-tourism Demonstration Farm Cooperation Project- 2nd Phase and the 2016 Healthcare Personnel Training Program. Under the scheme of the Taiwan Youth Overseas Service program, the TaiwanICDF also dispatches servicemen to assist with the implementation of projects.
To date, a total of 109 participants from St. Kitts and Nevis have received training from the TaiwanICDF's Professional Workshops, and a total of 33 students from the country have received International Higher Education Scholarships and studied in Taiwan.
Hits: 10742
Date:2016/11/3