News From Overseas
Kiribati New President Visited Taiwan Technical Mission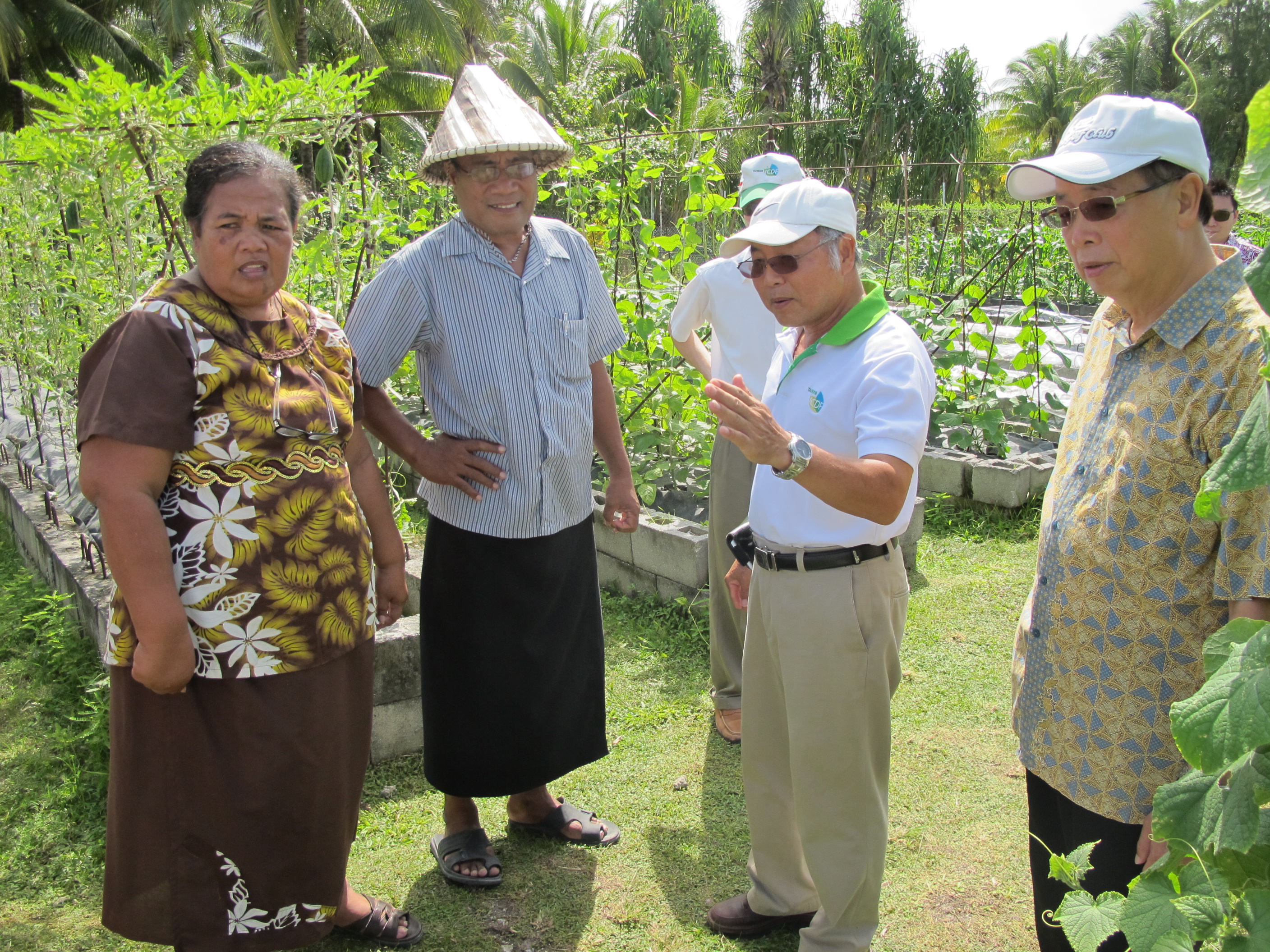 Source: Media Uekera
Publication date: 2016/4/15
Mission: Taiwan Technical Mission in the Republic of Kiribati
Last Saturday (9th Apr.), Kiribati President visited Taiwan Technical Mission (TTM) at Bikenibeu and Temwaiku farm. H.E President and his team inspected TTM's two projects, including "Vegetable & Food Production and Nutrition Improvement Project" and "Pig Project". The horticulture specialist, Mr. Su, introduced how the farms work to them and explained what difficulties people might face when growing crops. "First, we will provide vegetables to KGV&EBS, Moroni, and MTC for students. If the production increased, we could dispatch it to other school." Su said.
After Bikenibeu farm, they went to Temwaiku, the base of TTM, and were also escorted by TTM members. Reagan Chou, Livestock Senior Specialist, accompanied H.E President and his team walking around the piggery and introduced how he manages to raise pigs. "We are going to set up piggery stations in some outer islands this year and teach farmers how to rear pig" Reagan said.
In the end, H.E President, TTM members together with Ambassador to Republic of China had a close meeting. All members of TTM presented their project detail to guests. "To reduce the prevalence of non-communicable diseases (NCDs) in the future, TTM not just produce vegetables and dispatch it to schools, but also renovate schools' kitchen and provide staff training." William Chen, Nutrition Specialist, said. H.E President got fully comprehensive regarding the hardworking of TTM and appreciated what TTM have done.
Hits: 15557
Date:2016/4/22