Latest News
TaiwanICDF and La Inmaculada Credit Union Sign Funding Agreement to Support Production, Marketing and Export of Papaya in Northern Belize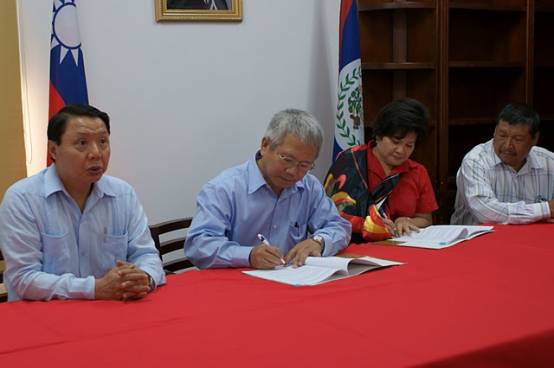 The TaiwanICDF and the La Inmaculada Credit Union (LICU) became cooperating partners on December 22, 2010 after Wang Tzeng-huey, Chief of the Taiwan Technical Mission in Belize, and Yolanda L. Gomez, Manager of LICU, signed a Funding Agreement between the two organizations in Belize City. Ambassador Wu of the Embassy of Republic of China (Taiwan) in Belize and Mr. Gabino Canto, Chief Executive Officer of the Belizean Ministry of Agriculture and Fisheries, participated in the signing ceremony as witnesses.
The agreement will provide financial support and technical assistance to farmers associated with the papaya production, marketing and export component of the Taiwan Technical Mission's Horticulture Crop Promotion Project.
Under this strategic two-tier system, mission experts will facilitate technology transfers and provide technical assistance to farmers and other relevant stakeholders. In addition to delivering these practical technical skills, US$230,000 in funding will also increase farmers' access to financing so that they can receive sufficient working capital and are able to make necessary investments in farm machinery and equipment. This financial element of the project will be implemented in cooperation with LICU, an experienced regional financial institution based in Orange Walk District in northern Belize, whose professional services and knowledge of agricultural loans will provide timely solutions to farmers' needs.
The scheme is set to run for five years, after which recipient farmers will be well placed to develop their farms into agro-enterprises. Doing so will allow farmers to achieve financial sustainability and establish better credit records, which will facilitate further development in turn by gaining them access to the formal financial sector.
Experts at the Taiwan Technical Mission will be monitoring the success of the scheme closely and plan to apply the model among other farming groups throughout Belize.
Hits: 11270
Date:2010/12/30