Press Releases
TaiwanICDF and World Vision to jointly hold the forum on Realizing Primary Health Care Through Enhanced Community Health Worker Support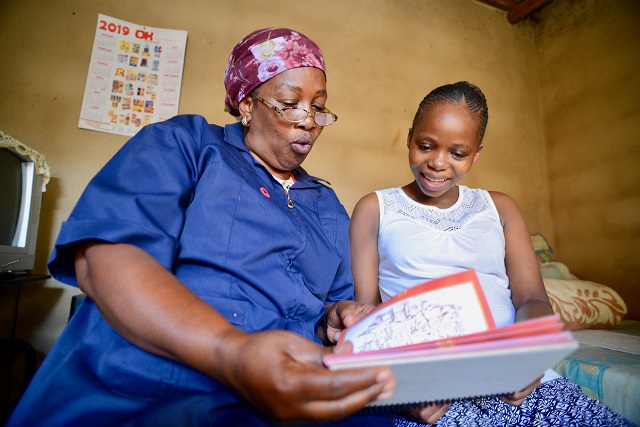 At the 72nd World Health Assembly, the International Cooperation and Development Fund (TaiwanICDF) and World Vision will jointly host the forum "Realizing Primary Health Care Through Enhanced Community Health Worker Support" on May 21 at the InterContinental Geneva, to highlight the role of community health workers (CHWs) in public health promotion and to enhance acknowledgement by the international community of Taiwan's efforts to support CHWs with partner countries.
Speakers will include Hon. Shih-Chung Chen, minister of Health and Welfare, Dr. Pai-Po Lee, deputy secretary general of the TaiwanICDF, Ms. Yuan-Wei Lin, director of International Cooperation Center of Chaiyi Christian Hospital, Dr. Maryse Kok, a senior public health scholar of Royal Tropical Institute, Mr. Dan Irvine, senior director for Sustainable Health of World Vision International, Mr. Magnus Conteh, executive director of Community Health Academy of Last Mile Health, and Ms. Albertha Freeman, community health services supervisor from Gbarpolu County, Liberia. Minister of Health of Eswatini Hon. Lizzie Nkosi will deliver closing remarks at the forum.TaiwanICDF is the professional development assistance agency set up by the government and public health and medicine is one of its operational priorities. Through this forum, the TaiwanICDF will showcase how to integrates Taiwan's experience in public health and medicine and cooperates with partner countries as well as the public and private sectors to strengthen support to community health workers to achieve universal health coverage. Moreover, the forum will highlight the achievements of TaiwanICDF projects on non-communicable diseases prevention and control and maternal and children healthcare improvement and show how the TaiwanICDF assists partner countries to integrate resources at the community level. To register for the forum, please go to
https://goo.gl/ScHm3p
, and for more details on the forum, please go to
https://s.yam.com/JMqb7
.