Press Releases
Poems and paintings, the expression of Taiwanese servicemen's lives in the Caribbean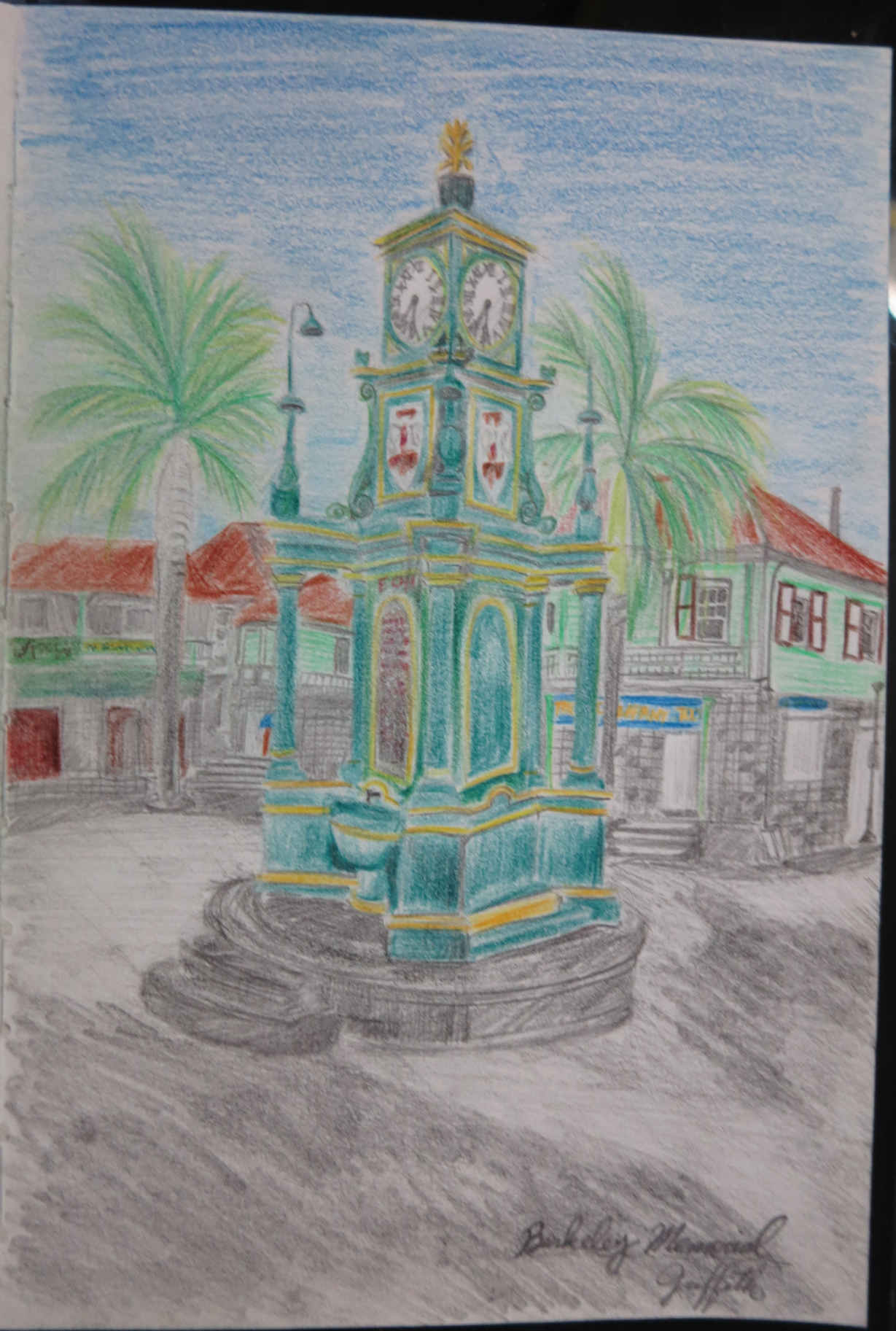 Tongyun Chen, one of the 16th group of servicemen from the Taiwan Youth Overseas Service with soil science expertise, was dispatched to St. Kitts and Nevis to assist the agricultural project of International Cooperation and Development Fund.
After work, Chen would write contemporary poems and sketch and paint as a way to record his life in St. Kitts and Nevis. Thanks to the slower pace in the country, Chen said he was able to pick up again his hobby of writing poems and painting in his free time after finishing work with the farmers.Chen's latest works include two contemporary poems and one sketch. One of the poems describes his travel experience through a local cocktail, Mojito. The mixture of rum, lime juice, sugar, chopped peppermint and ice aptly reflects the local life there. The other poem outlines the island of Nevis. While Christopher Colombus was approaching the island, he misidentified the cloud above the mountain hill as a pile of snow and named the island as 'nieve', which is snow in Spanish. However, Chen observed that no matter whether it's raining or sunny, the cloud always surrounds the peak of the mountain. He calls the cloud 'the hat of Nevis', representing love and romance. The sky full of white clouds stands for passion of love, while the despairing song of rain is the scene of farewell between lovers. The clear sky but with a cloud hanging above the peak is a metaphor for a person's longing and memories of his/her lover. He used colored pencils to sketch the landmark of St. Kitts and Nevis, a clock tower that represents his footprint on the islands.Chen said, he will create more poems and sketches to enrich this journey to St. Kitts and Nevis during the remaining five months' service time. He hopes to publish the works in the form of postcards or book for his relatives and himself as a record of such wonderful memories as a serviceman overseas.Author: Tongyun Chen, Servicemen stationed in St. Kitts and Nevis
Pseudonym: Gambi and Seas
(Wanderlust)
When you prepare to wander,
Metaphorically, it could be a glass of mojito in tropics:
A gift from straying is the entropy to write a story
(The Hat of Nevis)
The white lover laid in my arms.
After a depressing rain song, a forgetful sky was left.
The tranquil you loved and wore still – a melting snow hat.
Hits: 3670
Date:2017/3/23