Press Releases
TaiwanICDF joining forces with health facilities to assist Taiwan's partner countries to implement Sustainable Development Goals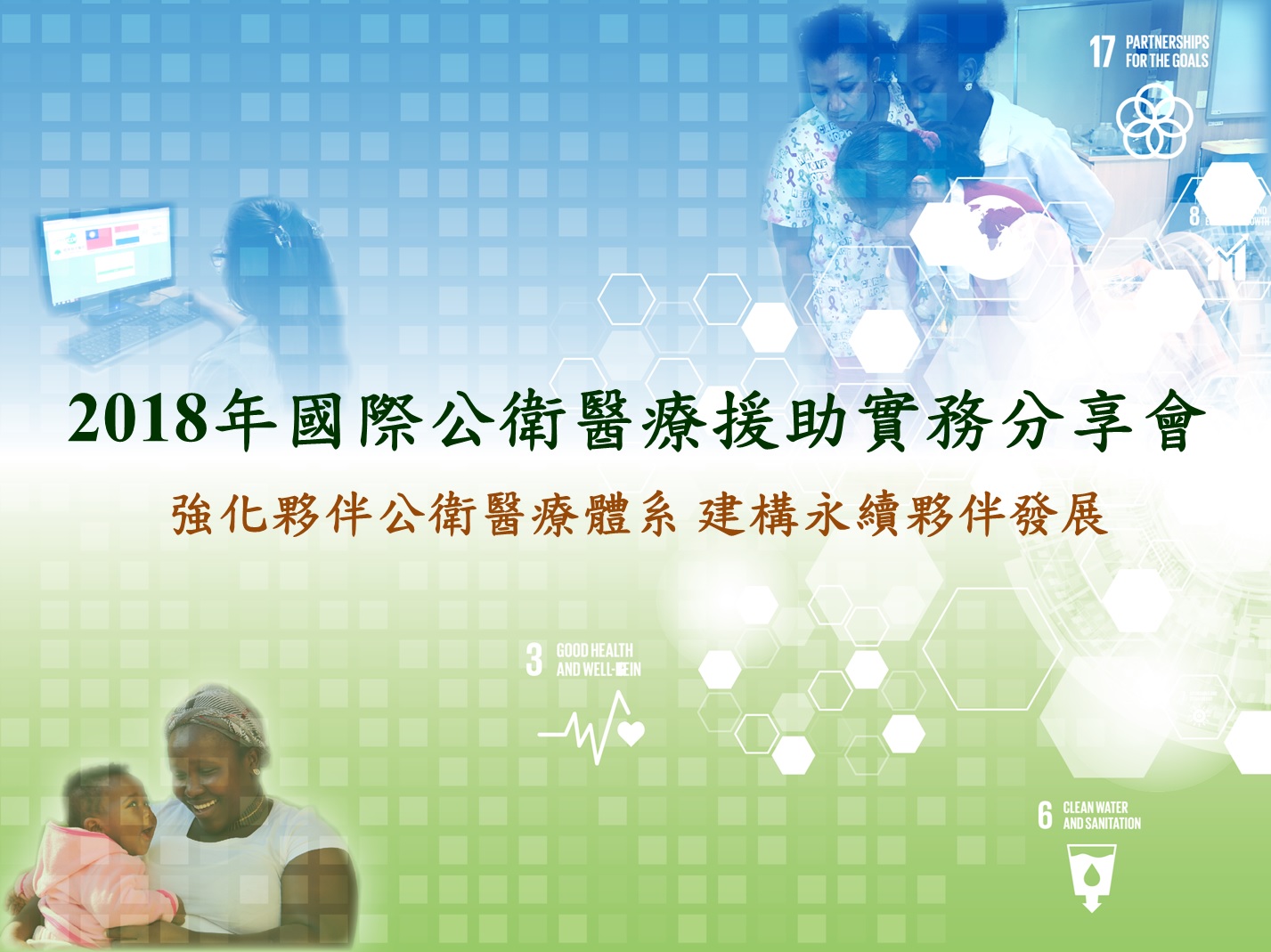 To present the achievements of Taiwan's advantages in aid work in public health and medicine, the International Cooperation and Development Fund (TaiwanICDF) and Mackay Memorial Hospital jointly held the 2018 Forum on International Public Health and Humanitarian Assistance Operations on December 19, 2018.
In recent years, the TaiwanICDF has integrated Taiwan's development experience in public health and medicine in cooperation with Taiwan's health facilities to assist partner countries improve their public health and medical systems in line with the Sustainable Development Goals (SDGs). In 2018, the TaiwanICDF has implemented 13 development and humanitarian projects in this field; moreover, the agency has also cooperated with 10 health facilities to provide training in Taiwan for 23 health personnel from 10 partner countries.
In order to expand the scope of multilateral cooperation and create a closer public-private partnership network, the TaiwanICDF presented the achievements of this year's public health and medical projects in the forum with participants from public and private health facilities, pharmaceutical companies and IT companies. Experiences in project implementation from the three aspects of health policy, public health awareness and medical quality were shared during the forum, with the sessions respectively hosted by Dr. Yung Tung Wu, board member of the TaiwanICDF (Ambassador-at-large,R.O.C. (Taiwan) and a superintendent of Hsin Kuo Min Hospital), Professor Hung-Yi Chiou , advisory committee member of the TaiwanICDF (professor of Taipei Medical University), and Ambassador Timothy T. Y. Hsiang, Secretary General of the TaiwanICDF. Representatives from the partner health facilities were invited as panelists for the sessions.
As Taiwan's professional development assistance organization, the TaiwanICDF has cooperated with the public and private sectors as well as domestic and international civil society for many years, using Taiwan's advantages to support partner countries towards the SDGs. In the field of public health and medicine, the TaiwanICDF works with health facilities in Taiwan, international non-governmental organizations and partner countries, and focuses on issues such as maternal and neonatal health care improvement, non-communicable disease prevention and control, health information system promotion, children nutrition improvement and access to safe drinking water. Additionally, through the projects, the TaiwanICDF also provides epidemiological statistics to support partner countries in evidence-based policy-making. Through these interventions, the TaiwanICDF will continue to strengthen partner countries' capacity and quality of their health services, and integrate the resources at community and health facility levels to achieve universal health coverage.
Hits: 3884
Date:2018/12/27