Press Releases
Call for 2019 applications for Taiwan Youth Overseas Service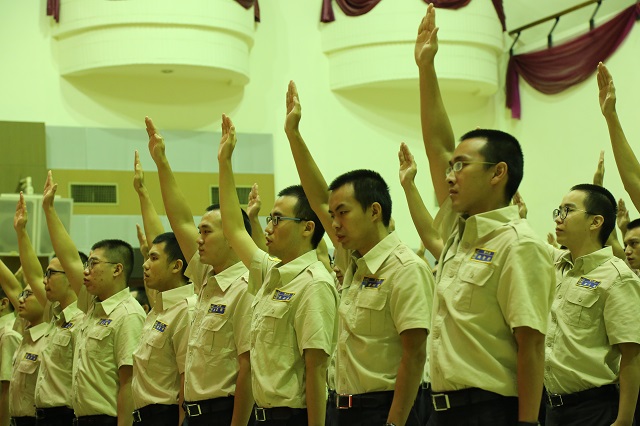 The Taiwan Youth Overseas Service, the alternative form of military service that forms an important part of Taiwan's civilian-based diplomacy, is set to continue next year. In addition to candidates born before 1993, the program is accepting applications for young men born after 1994. This will be an opportunity for those who are interested in participating in international technical cooperation affairs to travel to allied and friendly countries to promote projects in various fields, such as agriculture, public health, environment, ICT and education, and to contribute their skills.
Since the inception of the Taiwan Youth Overseas Service, which is sponsored by the Ministry of Foreign Affairs (MOFA) and managed by the International Cooperation and Development Fund (TaiwanICDF), partner countries have been impressed by our young men's willingness to travel overseas. With Taiwan Technical Missions working deep at grass-roots level, these young servicemen are better able to understand our diplomatic situation and thus support Taiwan's foreign affairs. As of the end of November 2018, there were 130 specialists working in Taiwan Technical Missions, of whom 50 returned after completion of their service. This shows the importance of the program for the country as a means train talents in foreign affairs. Therefore, with the support of the Executive Yuan and National Conscription Agency of the Ministry of the Interior, the MOFA will continue to entrust the TaiwanICDF to implement the Taiwan Youth Overseas Service.In order to attract the young people, the TaiwanICDF will hold activities at university campuses in the first season of the next year.
The related events will be announced on the TaiwanICDF website (
http://www.icdf.org.tw/
) and Facebook(
http://www.facebook.com/taiwanicdf
). Applications will be processed according to the schedule of National Conscription Agency. For those who are interested in participating, please keep an eye out for information published by the TaiwanICDF and the National Conscription Agency (
https://www.nca.gov.tw/
).
Hits: 7085
Date:2018/12/24