Latest News
Minister of Tourism and Environmental Affairs Visits the TaiwanICDF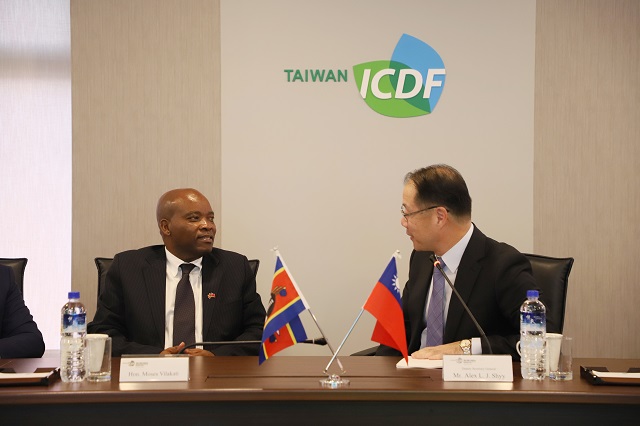 Minister of Tourism and Environmental Affairs of Eswatini Hon. Moses Vilakati, his wife Mrs. Princess Qinsile Vilakati, and Chief Energy officer of the Ministry of Natural Resources and Energy Ms. Lindiwe Dlamini visited the International Cooperation and Development Fund (TaiwanICDF) on November 28, 2018.
TaiwanICDF Deputy Secretary General Mr. Alex L.J. Shyy warmly welcomed the honorable guests. They exchanged views on the TaiwanICDF's cooperation projects in Eswatini.The TaiwanICDF's ongoing projects in the country include the Maternal and Infant Health Care Improvement Project, Technical and Vocational Education and Training Enhancement Project, Fruit Tree Production and Marketing Project, Seed Potato Production Project, Electronic Document and Records Management System (EDRMS) Development Project and Pig Industry Enhancement Project. Under the scheme of the Taiwan Youth Overseas Service program, the TaiwanICDF also dispatches servicemen to assist with the implementation of projects.
To date, a total of 171 participants from Eswatini have received training from the TaiwanICDF's Professional Workshops and a total of 179 students from the country have received International Higher Education Scholarships and studied in Taiwan.
Hits: 6900
Date:2018/11/30