Press Releases
TaiwanICDF on 'How to start small with business and innovation' for Sustainable Development at Impact Hub NYC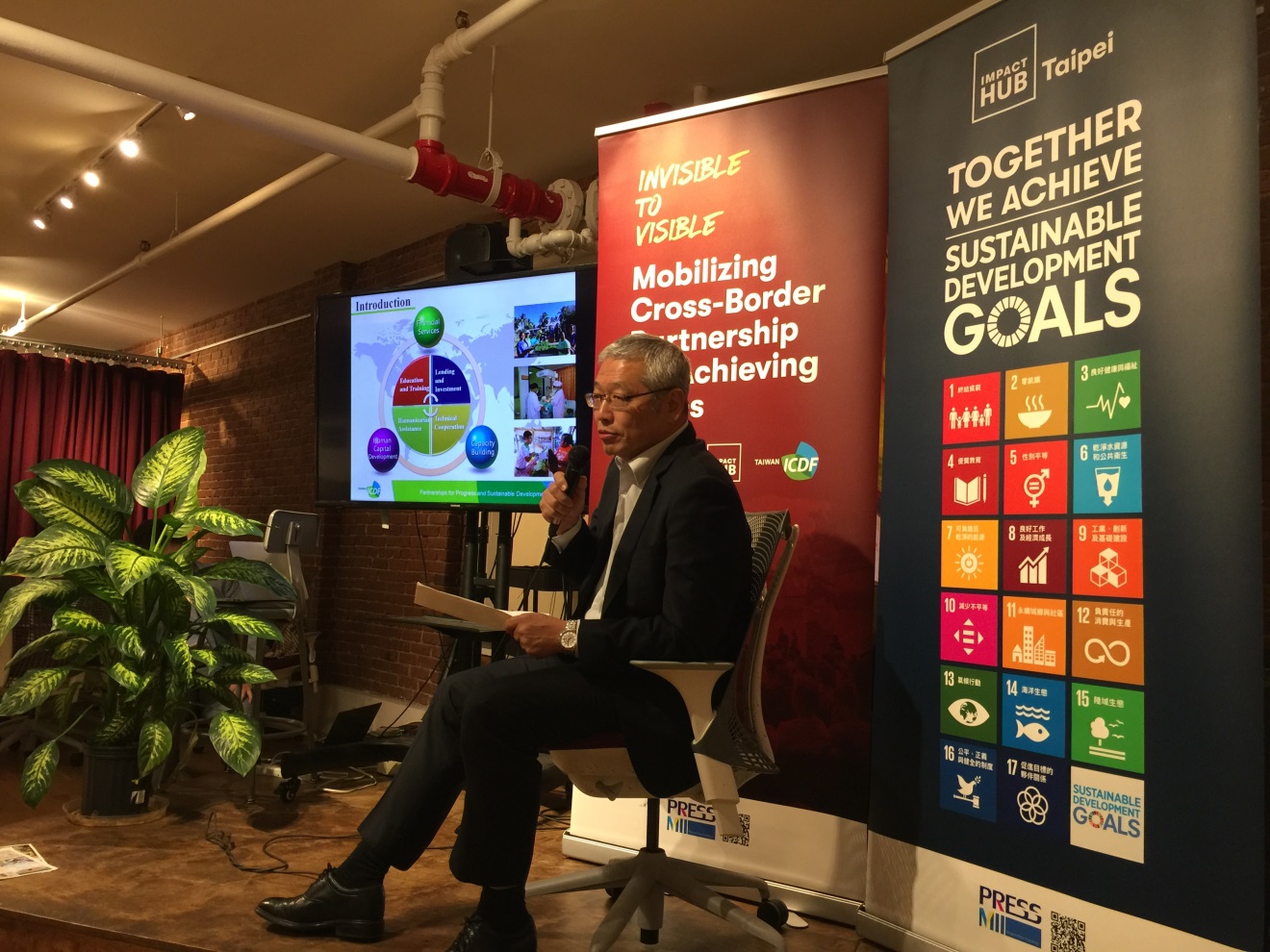 The Organization for Economic Co-operation and Development (OECD) stressed that small and medium enterprises (SMEs) and start-ups "provide an important stimulus to employment and productivity growth" in their Declaration on Strengthening SMEs and Entrepreneurship for Productivity and Inclusive Growth on February 23, 2018 in Mexico City. Responding to that statement, the International Cooperation and Development Fund (TaiwanICDF) and Impact Hub held the forum 'Mobilizing Cross-Border Partnership for Achieving SDGs' in New York on September 21 during the opening week of the 73rd session of the General Assembly of the United Nations. The event included keynote speaker Secretary General of the TaiwanICDF, Timothy T.Y Hsiang, the Impact Hub global team and members from New York and Geneva, as well as Taiwanese start-ups sharing their experiences.
The main theme of the event was the importance of transboundary cooperation for start-ups. Mr. Hsiang shared how the TaiwanICDF has supported Pacific youths in vocational training, SMEs in financial access, and industries in business ecosystems. He demonstrated different approaches and results through the cases and videos of the Bamboo Industries Project in Guatemala and the Belize City House of Culture and Downtown Rejuvenation Project.
On the other hand, Taiwanese social enterprise OurCityLove vividly introduced how they combine technology and smart mobile devices to provide less mobile citizens with options of dining out in a friendly environment. Not only do elders and people with disability gain information to accessible environment, the service also creates job opportunities for the less mobile through on-spot inspection, and is an example of decent work under sustainable development. Additionally, the New York and Geneva team of Impact Hub explained how the network has been building local entrepreneurial communities of innovators and entrepreneurs, learning from each other globally and bringing innovative ideas back home. This the first time the TaiwanICDF collaborates with Impact Hub. In facing the challenges of actualizing sustainable development, Mr. Hsiang stressed that public awareness stands at the core of the 2030 Agenda. Thus, educational and awareness activities such as the ones held by Impact Hub cannot be encouraged and applauded enough.
Hits: 6352
Date:2018/10/2