News From Overseas
Palau-Local-Produces Cooking Competition Held by TTM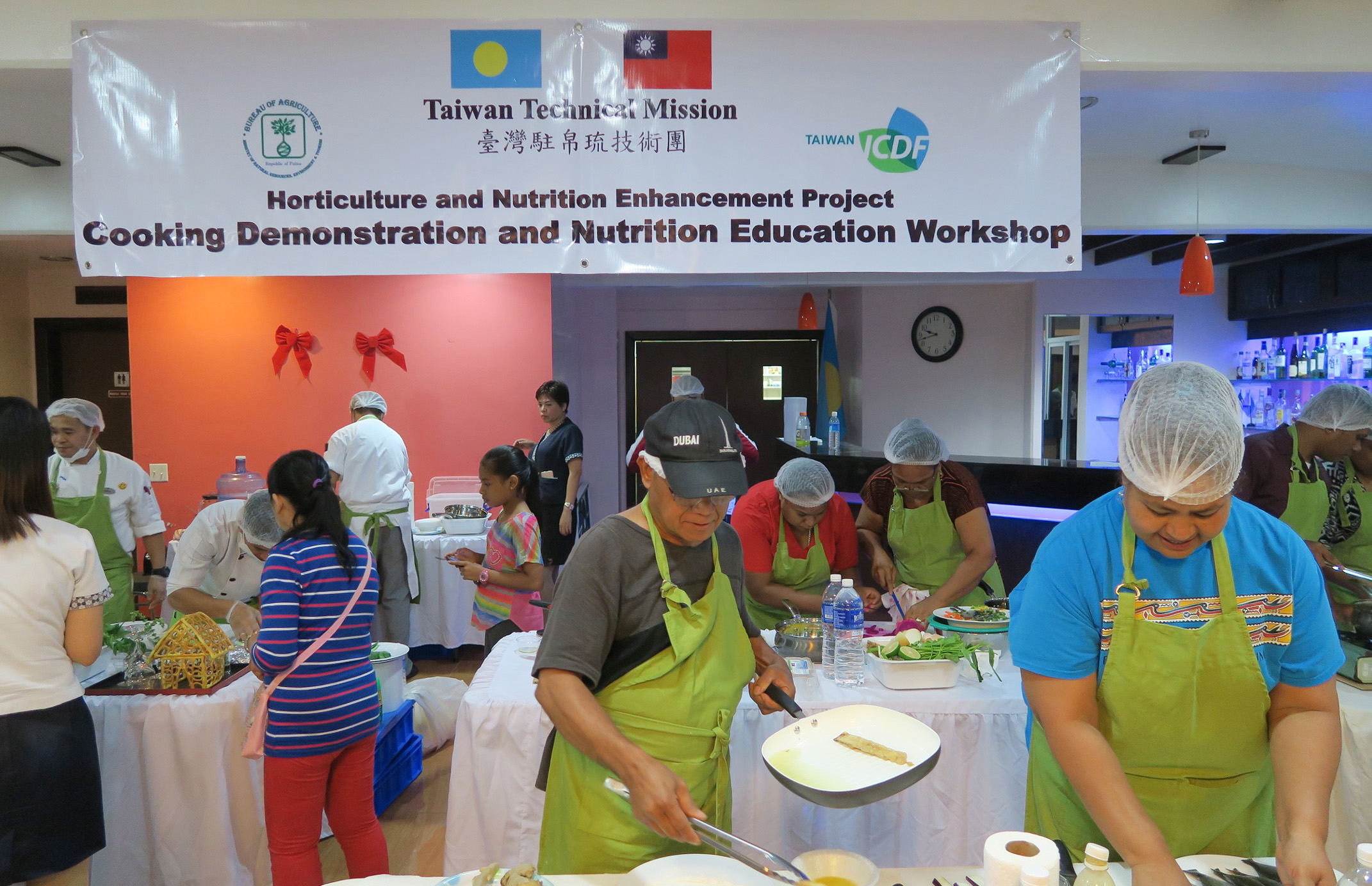 Source: Tia Belau
Publication date: 2018/8/30
To promote "The Year of Good Health'', Taiwan Technical Mission (TTM) in collaboration with the Bureau of Agriculture (BOA), and supported by the Taiwan Embassy, organized a cooking competition on August 24th 2018, at PCC's Palau Tourism and Hospitality School of Excellence Building. This event successfully conveyed the benefits of consuming local produces and showed participants abundant varieties of local produces available in Palau.
Ten colorful, aromatic and tasty dishes were presented by five competition groups. Each group introduced the healthy benefits and creativity on their dishes to judges.
This cooking competition was a huge success. Audiences not only enjoyed the activity but also had chance to bring all kinds of local vegetables home to create their own special dish.
Hits: 7362
Date:2018/9/17