Latest News
Paraguay Minister-Designate of Public Health and Social Welfare Visits the TaiwanICDF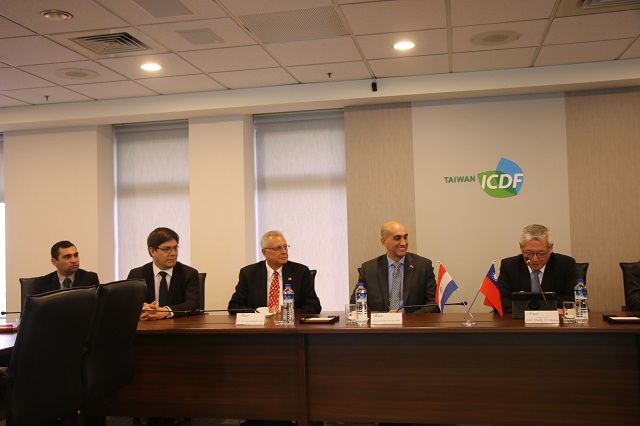 Minister-designate of Public Health and Social Welfare, Hon. Julio Mazzoleni, led a two-member delegation on a visit to the International Cooperation and Development Fund (TaiwanICDF) on July 25, 2018.
TaiwanICDF Secretary General Amb. Timothy T.Y. Hsiang warmly welcomed Hon. Mazzoleni and the other honorable guests. They exchanged views on the TaiwanICDF's cooperation projects in Paraguay.The TaiwanICDF's ongoing projects in the country include the Pacu Fingerling Breeding and Cultivation Project, the Health Information Management Efficiency Enhancement Project and the Orchid Industry Development and Tissue Culture Plantlet Propagation Project. Under the scheme of the Taiwan Youth Overseas Service program, the TaiwanICDF also dispatches servicemen to assist with the implementation of projects.
To date, a total of 299 participants from Paraguay have received training from the TaiwanICDF's Professional Workshops, and a total of 25 students from the country have received International Higher Education Scholarships and studied in Taiwan.
Hits: 6425
Date:2018/7/25