Press Releases
Urologist and Intensive Care Specialist Joins Burkina Faso Medical Mission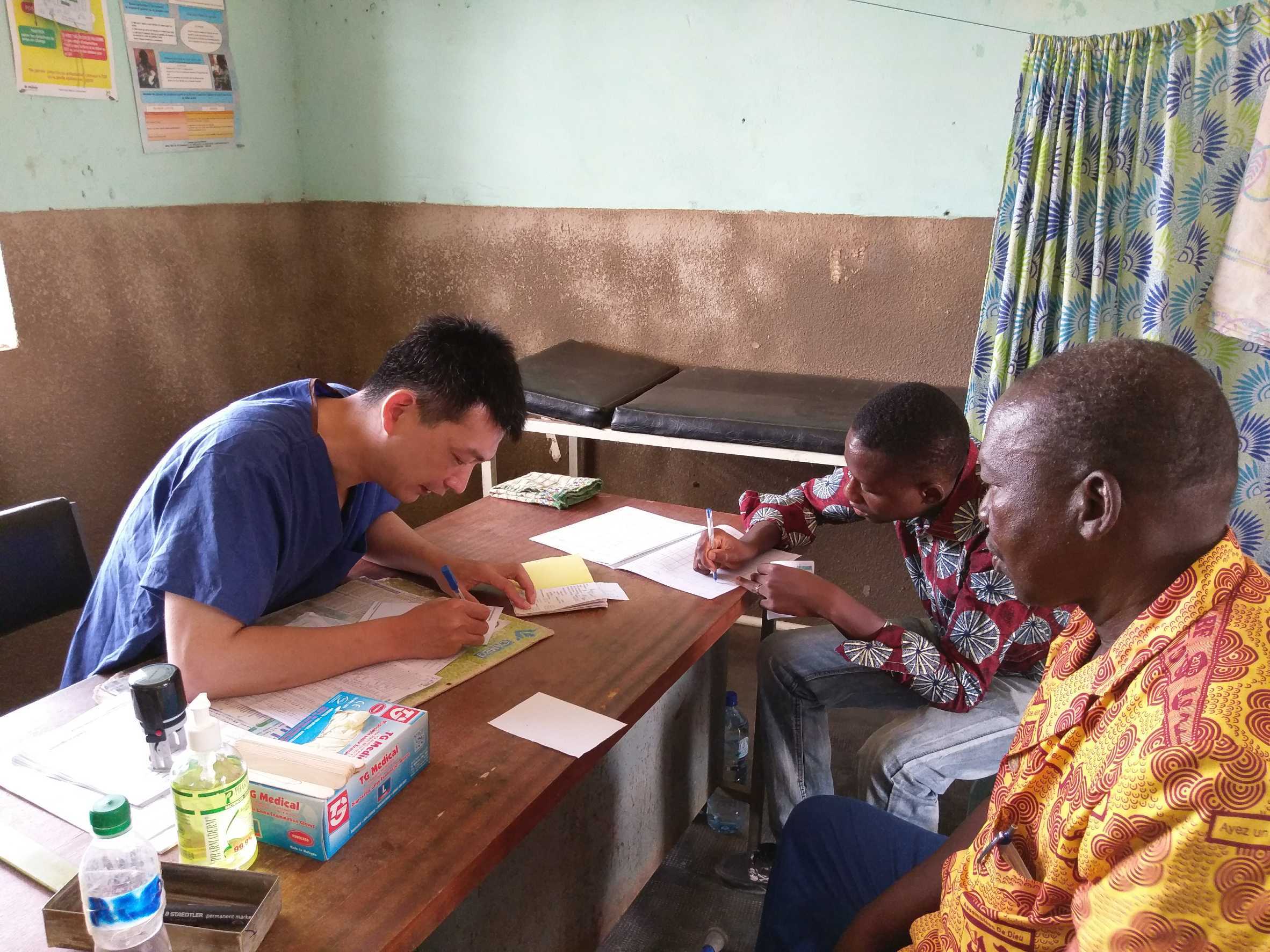 A new member has joined the International Cooperation and Development Fund's Taiwan Medical Mission in Burkina Faso this April. Dr. Wen-Hsuan Cheng, an Urologist and intensive care specialist, served as a medical mission member in Chad from 1998 to 1999, He chose to leave his comfort zone and dedicate himself to another African country, Burkina Faso.
With many years of medical care experience in Taiwan's remote islands, Dr. Cheng notes that the remote areas in Taiwan and Africa are similar, with both lacking medical resources. Health care workers thus play a vital role in these places, and the sense of accomplishment and value he derived from his work is what drove Dr. Cheng to return to Africa. The other important motivator is his passion for utilizing his professional skills to help partner countries improve their health care. Dr. Cheng thus chose to join Taiwan Medical Mission in Burkina Faso without a second thought when the chance presented itself.Burkina Faso lacks specialists in urology and intensive care, and its health care system is vastly different from the one in Taiwan. For example, while endoscopic technology can be applied in many surgeries in Taiwan, these surgeries are still conducted using the traditional method in Burkina Faso. Although it takes longer for patients to recover, the traditional way may be more suitable in these circumstances where there are insufficient resources and a shortage of professional medical staff. In carrying out foreign medical assistance, Dr. Cheng therefore emphasizes the need to adapt to the local environment and figure out the most suitable model for the country.With the addition of Dr. Cheng, there is now a total seven members in
Taiwan Medical Mission in Burkina Faso
. Dr. Cheng is sure to bring fresh energy to the team to help achieve the goal of building local healthcare personnel's capacity, breaking new ground in his career and this mission.
Hits: 8953
Date:2017/6/28