Press Releases
Reinforcing Paraguay's Health Information System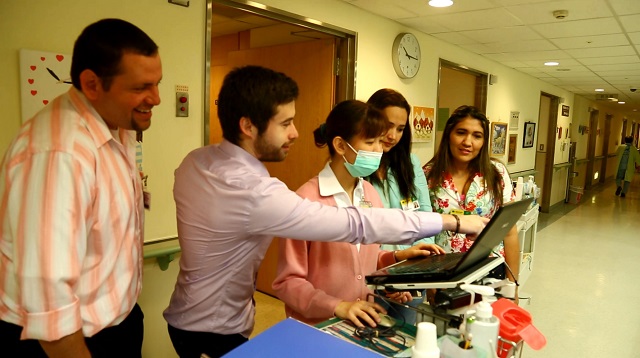 The Health Information Management Efficiency Enhancement Project was initiated in 2016 by the International Cooperation and Development Fund (TaiwanICDF), Cathay General Hospital and the Ministry of Public Health and Social Welfare of Paraguay. The main goal of the project is to develop a Health Information System(HIS) to strengthen hospital efficiency in resource management, and thereby improve the quality of health care in Paraguay. A five-member group from the country was dispatched to Taiwan to participate in a 12-day training course on health administration held by Cathay General Hospital from May 8 to 19, 2017.
Members of the group included the secretary of the Minister of Public Health and Social Welfare of Paraguay and the director of the Minister's office. The course covered a range of topics, including case studies on how the HIS enhances managerial efficiency, and introduction on medical administration and medical record management. The group also visited the Ministry of Health and Welfare, National Health Insurance Administration, Joint Commission of Taiwan and the unit responsible for the New Taipei city rural area medical service project.The project, which aims to assist Paraguay in gradually developing its own medical management system, consists of three core aspects: establishing an HIS, improving the staff's ability to develop e-learning teaching materials and establishing health administration standards. To date, eight seed instructors from Paraguay have completed the training and, under the assistance of the TaiwanICDF and Cathay General Hospital, the development of the HIS is nearly complete. Training materials for e-learning and system users have also been completed and various training workshops held locally.To provide the public with a better understanding of Taiwan's efforts in using ICT in overseas medical assistance, the TaiwanICDF recently released a short video on the subject, which can be viewed at:
https://youtu.be/G0UlIq9eBcc
.
Further information on the project can be found via
http://www.icdf.org.tw/ct.asp?xItem=33764&ctNode=30069&mp=2
.