Press Releases
TaiwanICDF and EBRD together help Bosnia and Herzegovina increase efficiency in power distribution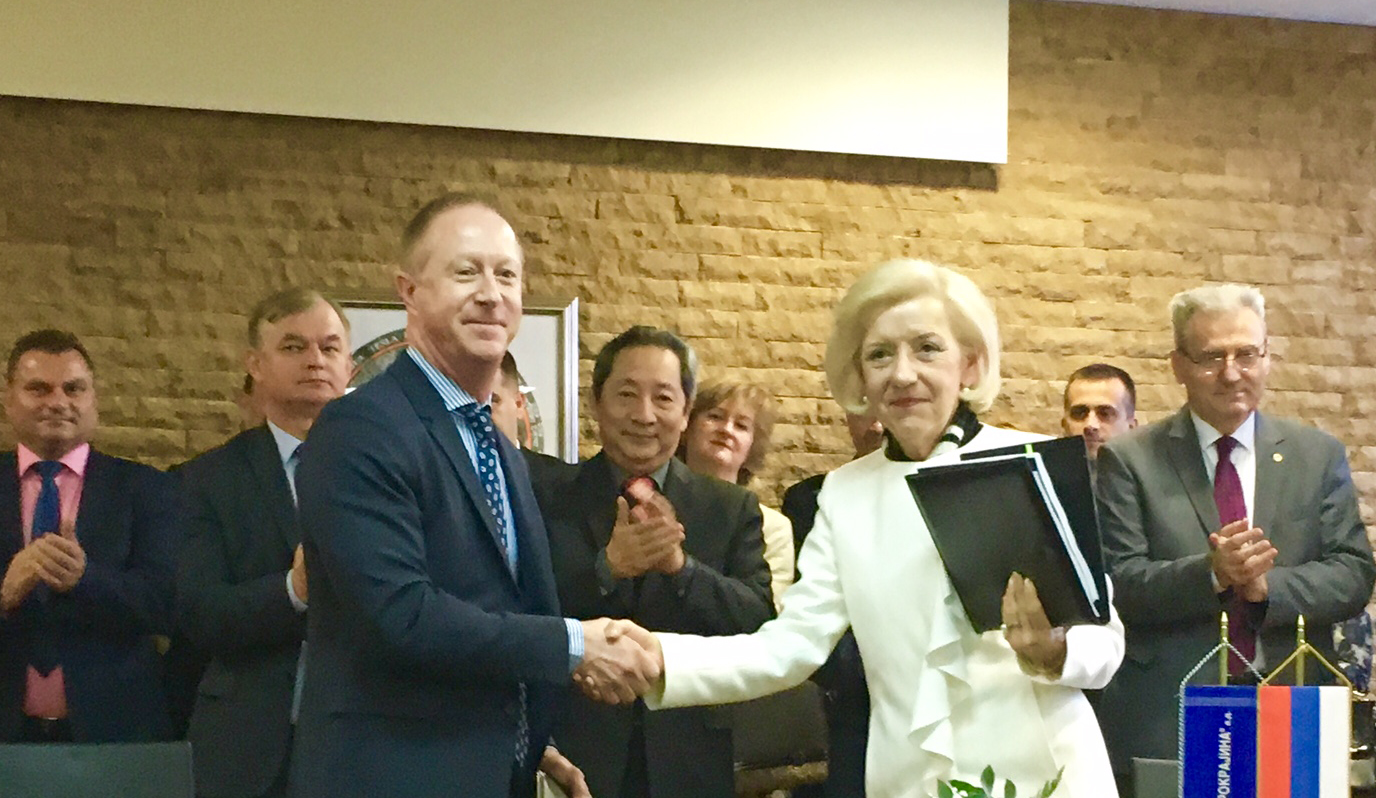 The TaiwanICDF and the European Bank for Reconstruction and Development (EBRD) committed a loan to support the upgrade of power distribution in 16 municipalities in Bosnia and Herzegovina. The two organizations will each contribute up to € 7.5 million to the project, with the objectives of improving the quality of power supply and reducing distribution losses. The loan agreement was signed in Bania Luka on March 7 by the EBRD and the borrower, Elektrokrajina A.D. Banja Luka. Ambassador Tao Wen-lung, Representative of the R.O.C. to Hungary, was also invited to witness the signing ceremony.
Western Balkans countries are taking steps towards an enhanced regional integrated electricity market and improving the security of power supply based on the Energy Community Treaty. A Memorandum of Understanding was signed in 2015 to strengthen their commitment to this end. This project, which will support the reconstruction of low and medium voltage networks and the introduction of smart metering, would help Bosnia and Herzegovina fulfill the commitment and provide the means to harmonize the electricity sector with EU directives. It is expected that the overall distribution loss would be reduced from 14.41 percent to 10 percent, corresponding to electricity savings of around 80 GWh and CO2 reductions of 62,000 tons per year. The project also aims to improve Eletrokrajina's collection rates and receivables aging.
The TaiwanICDF sponsored the establishment of the EBRD Green Energy Special Fund (GESF) in 2011 to promote utilization of advanced and highly efficient technologies, especially in the municipal infrastructure sector in the EBRD's countries of operations. The Fund is administered by the EBRD. To date, in addition to this power distribution project, the GESF has also supported LED lighting and solid waste projects in Moldova and Jordan. Echoing the EBRD's Green Economy Transition approach, environmental sustainability is now one of the core areas of cooperation between the TaiwanICDF and EBRD.
Hits: 8939
Date:2017/3/10