Press Releases
TaiwanICDF Assists the Solomon Islands in Forest Conservation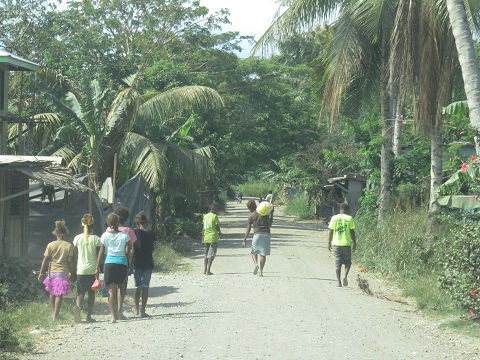 The Solomon Islands, one of Taiwan's allied countries in the southern Pacific, is full of natural resources. It is estimated at least 7, 000 endemic species can be found on the islands. In recent years, due to vast logging and the rise of sea levels resulting from global climate change, the forest cover has been greatly reduced and many plant species' have become endangered. Thus in 2012, commissioned by the Ministry of Foreign Affairs of Taiwan, the Taiwan International Cooperation and Development Council(TaiwanICDF)launched the Census and Classification of Plant Resources in the Solomon Islands project in collaboration with the National Museum of Natural Science and the Dr. Cecilia Koo Botanic Conservation Center. The project aims to assist the Solomon Islands in gathering endemic plants and perform ex situ conservation, as well as enhance specimen preservation skills in order to maintain the country's biodiversity.
The TaiwanICDF serves as a communication platform for the collaborating organizations with the primary responsibility of integrating their resources and skills for the project. The Taiwan Technical Mission in the Solomon Islands is responsible for executing the project, while the National Museum of Natural Science maintains lateral communication with Taiwan's professional agencies and other international organizations, and assists in investigating plants resources and collecting and preserving plant specimens. The Dr. Cecilia Koo Botanic Conservation Center focuses on the collecting and conservation of living plant. To date, the project has assisted the Solomon Islands in preserving 1508 living plants and in collecting 4994 specimens, allowing many precious species to escape from the fate of extinction.At the same time, training workshops, instruction on the collection of specimens and demonstration activities have built the capacity of Solomon Islands personnel engaged in the conservation of plant resources and enhanced their basic scientific knowledge. In addition, the publication of an illustrated survey of Solomon Islands flora will also improve the country's conservation work and its capacity for sustainable development in the field of botany.The TaiwanICDF created a short video in May to allow the public to better understand the project. Entitled "Trees Grow on Memories," (
Video Link
) the video takes viewers to the Solomon Islands to experience the threat faced by the forests and the challenges encountered by the team during project implementation, and to gain greater insight of Taiwan's contribution to global sustainable development.
Hits: 7672
Date:2016/7/15