Press Releases
TaiwanICDF to Expand Public Health and Medicine Projects in Response to UN Sustainable Development Goals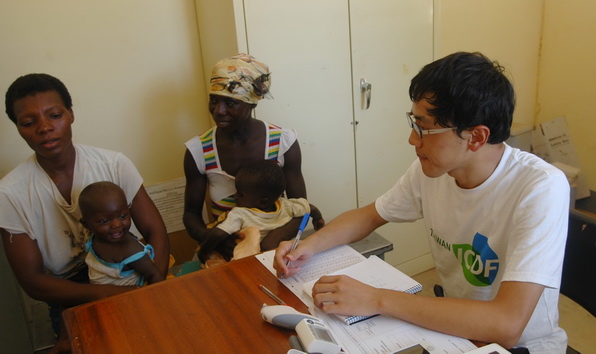 To respond to the UN's post-2015 development agenda in line with its partner countries' development status and needs, this year will see the TaiwanICDF integrating public and private sector resources to assist such partners in strengthening health care and health systems.
In terms of specific public health and medical projects, the organization's main efforts will continue to revolve around a number of specialized fields: maternal and infant health care; the prevention of HIV/AIDS, tuberculosis and neglected tropical diseases; the prevention of chronic diseases; and the expansion of health information systems. In addition to the continuing implementation of the ROC-Burkina Faso Medical Project through the permanent Taiwan Medical Mission in Burkina Faso, this year also sees the inception of three new projects: a Capacity Building Project for the Prevention and Control of Chronic Renal Failure in Belize, a Control and Prevention Program for Intestinal Parasites in São Tomé and Príncipe, and a Maternal and Infant Health Care Improvement Project in Swaziland. Two other projects – a Health Information Management Efficiency Enhancement Project in Paraguay, and a Mental Health Care System Enhancement Project in Fiji – have completed project appraisal and are expected to get under way in 2016.
In addition to these operations, the TaiwanICDF will also be working with cooperating Taiwanese medical institutions on expanding the implementation of its Healthcare Personnel Training Program so as to enhance the capacity of medical personnel in partner countries. To strengthen the effectiveness of program implementation, this year's training will be divided into five priority areas – nephrology, epidemiology, health education, health information systems and psychiatry – in order to integrate and effectively utilize a more comprehensive selection of public health and medical resources.
Hits: 10648
Date:2015/3/27